2020 華語歌唱大賽 比賽辦法 2020 NDHU International Students Chinese Singing Contest
2020 華語歌唱大賽 比賽辦法
2020 NDHU International Students Chinese Singing Contest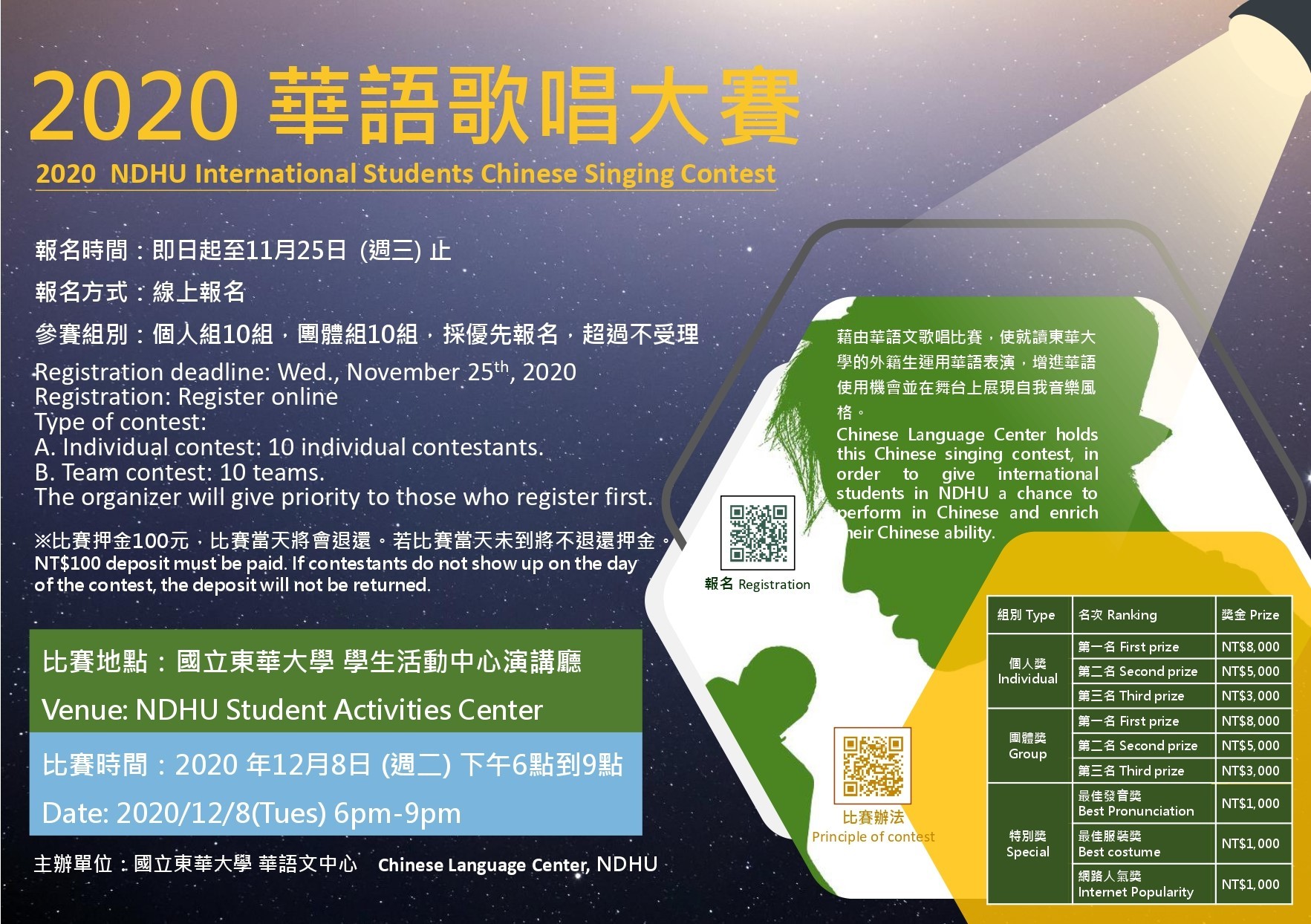 一、

活動目的:藉由華語文歌唱比賽,使就讀東華大學的外籍生運用華語表演,增進華語使用機會並在舞台上展現自我音樂風格。
Purpose: Chinese Language Center holds this Chinese singing contest, in order to give international students in NDHU a chance to perform in Chinese and enrich their
Venue: NDHU Student Activities Center
三、

活動時間:2020 年12月8日 (週二) 下午6點到9點
Date: 2020/12/8(Tues) 6pm-9pm
Who can join: International students who currently study in NDHU
五、

參賽組別:個人組10組,團體組10組,採優先報名,超過不受理。
A. Individual contest: 10 individual contestants.
B. Team contest: 10 teams.
The organizer will give priority to those who register first.
六、

報名時間:即日起至11月25日 (週三) 止
Registration deadline: Wed., November 25th, 2020
Registration: Register online
Organizer: National Dong Hwa University Chinese Language Center
For more information, please contact assistant Ms. Jhang.